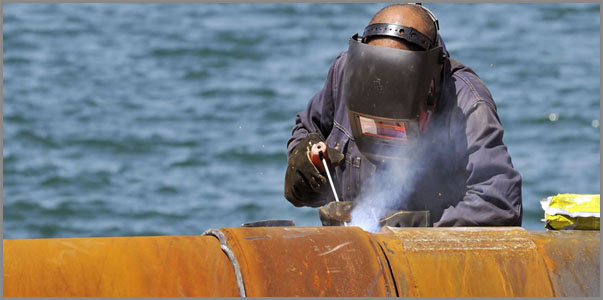 QC-Tech Services is a Third party inspection company which offers services in Non-Destructive Testing , Welding & Painting Inspection and Training & Certification. We, at QC-Tech Services provide services related technologies to clients in manufacturing, processing, in-service inspection of nuclear, aerospace NDT, automobile, fabrication of structures, oil & gas exploration companies, petroleum refineries, cross country pipelines in India.
QC-Tech Services Offered Course: NDT, CSWIP 3.1/3.2, BGAS, NEBOSH
QC-Tech Services has established by a Welding Inspection and Material testing professionals, Engineers and technologists with rich experience with many industrial verticals. Since its inception, the NDT & Third Party Inspection Company has been successfully serving its clients in India with high quality, cost effective and timely services. QC-Tech Services is widely recognized and respected for its quality integrity services with technology driven resources.
QC-Tech Services is organizing and conducting world class NDT level 1, 2, Welding inspector & Painting Inspector and other inspection technology training and certification courses. The institute is recognized internationally for most experienced trainers & welding inspectors. Explore our training, certification and professional development offerings and discover a wealth of resources to help you to reach the quality targets. We have training schedules throughout the calendar year for the convenience of training delegates to enroll for courses well in advance and be sure to visit our Enquiry Page for all over India venues.

Authorized Franchisee for Training & Examination by Sai Institute of NDT Pvt Ltd, Chennai & TWI, UK.